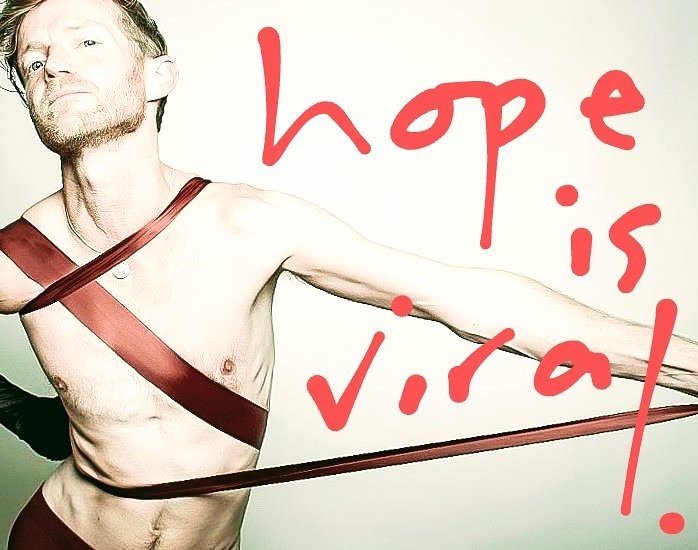 My work as an HIV Awareness activist started the moment I received my own AIDS diagnosis in 2007. As I got better and better, I realised the truth of the condition was little known, much misunderstood and maligned due to fear. An AIDS diagnosis used to be a terminal thing, but thanks to advances in medication I survived and became a man living with HIV. Now that I am untransmittable thanks to being undetectable, I consider myself to be HIV-neutral. The virus has merely left its autograph on my blood but has no more power. However, my words do I hope. And hope really is viral.
'U-equals-U is a gamechanger for all those living with HIV. Simply stated, when someone's undetectable (which is what modern-day medication gives to the individual living with HIV) then they become untransmittable. It is IMPOSSIBLE for them to transmit the virus. While it's outrageous that there's been no Government-backed campaign to promote this, charities like the wonderful Brigstowe Project are highlighting these facts. It's the most important piece of algebra you'll read learn today. Please pass it on!'
Related links:
We Are Still Here: Stories from the HIV & AIDS Community – Brigstow Institute (bristol.ac.uk)
Brigstow and the Bristol Photo Festival Research Projects
Photo Festival Research Projects – Brigstow Institute
Queer All About It Project
To commemorate over thirty years of a world living with HIV, I was asked to supply some thoughts and feelings for the Green Carnation Theatre Company, who are based in Manchester and specialise in queer stories.'
Queer All About It: HIV 30+ Years of Change – YouTube
The Independent Girls on Instagram
Set up to provide a safe space in which topics often considered taboo can be discussed, The Independent Girls approached me to be the voice of what HIV's truth is nowadays.
The Independent Girls on Instagram: "Hear Martins Story! How much do you know about HIV and Aids pt2?"
More Links
Interview with the Bristol Post
My Instagram